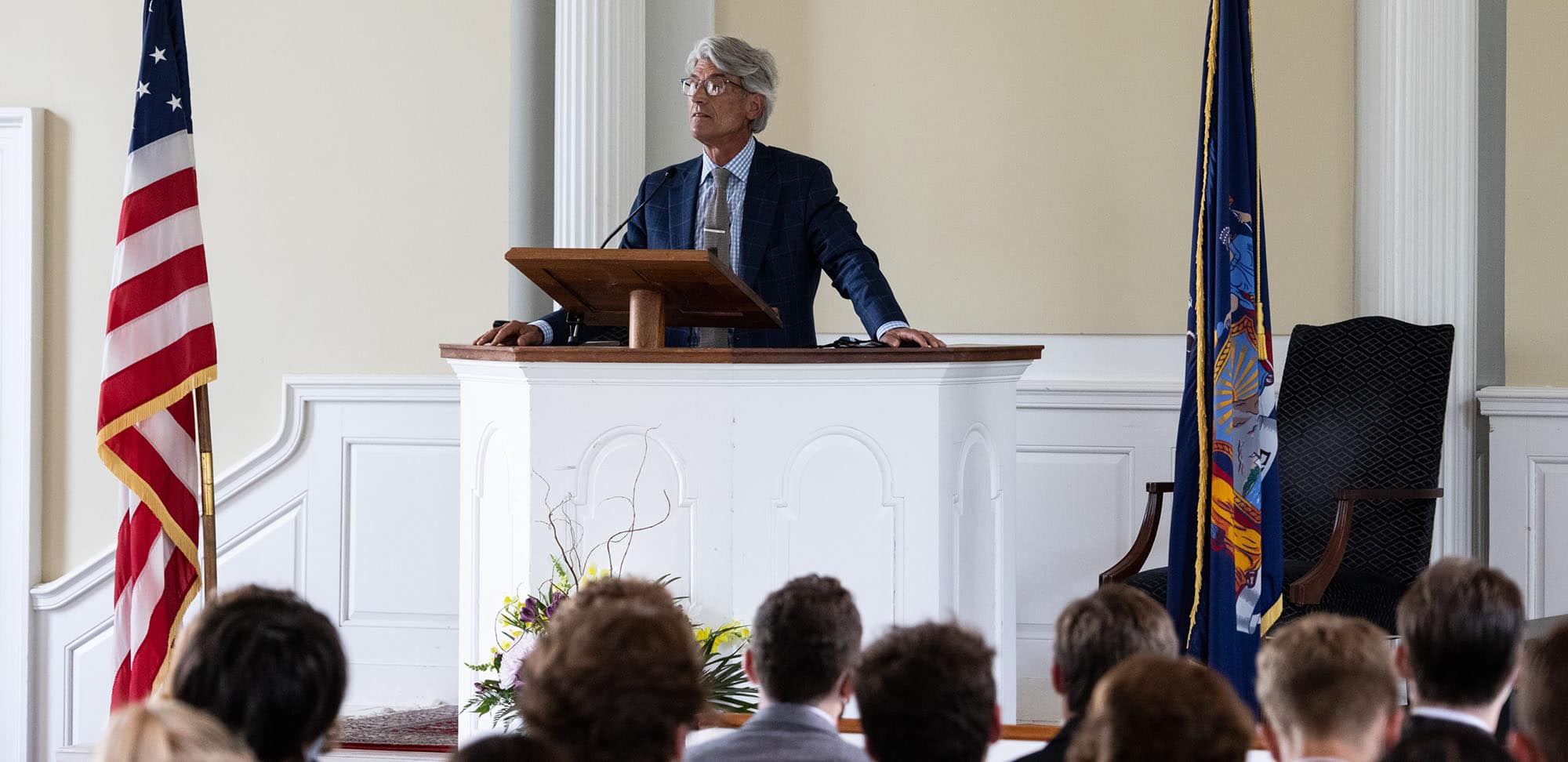 Drew Casertano
"As Headmaster, Drew was ever thoughtful in his governance—leading by example, collaborating with trustees and faculty at all levels, and building talented teams with a shared vision."
Drew Casertano devoted his professional life to serving students and their families as an independent school educator and leader. Upon graduating from The Choate School, Drew earned his bachelor's degree in American History from Amherst College and then returned to boarding school life to teach, coach, live and work in a dormitory, direct student activities, and work in admissions at The Loomis Chaffee School. He earned his Master of Education degree from Harvard University in 1982 and then spent two years at The Frederick Gunn School (formerly The Gunnery) as director of admission and financial aid, before returning to Loomis Chaffee as the director of admission and financial aid for five years.
In 1990 Drew was appointed as Millbrook School's sixth Headmaster, and the years since have been characterized by substantial growth and momentum, a thoughtful and intentional evolution of the school through the lens of its history and mission. Applications tripled, the enrollment grew from 170 to 320, the endowment increased from $6,000,000 to more than $60,000,000, and annual and capital funds of $200,000,000 million were raised to support more than 223,000 square feet of new and renovated spaces.
His experience and dedication to independent education led to principal roles within other educational organizations. Drew has served as a trustee at Dutchess Day School, Parents League of New York, Washington Montessori School, Indian Mountain School, the Secondary School Admission Test Board (now the Enrollment Management Association) and The Association of Boarding Schools (TABS), where he also chaired the executive committee that developed the focus and framework for the North American Boarding Initiative. He was president of the Headmasters Association and of the board of trustees of the New York State Association of Independent School (NYSAIS). Currently, he is a member of the board at New Canaan Country School and a director of the Bank of Millbrook. Drew was also a long-time board member of Safe Passage, a non-profit providing education for the poorest children in Guatemala City.
In 2019 Drew received the Ruzicka Compass Premier Leadership Award from The Association of Boarding Schools. The highest recognition in the industry, the Ruzicka Compass recognizes extraordinary contributions to the excellence, advancement, and success of boarding schools.
Discover how we can help your school.